New construction building with different types of houses, all with terrace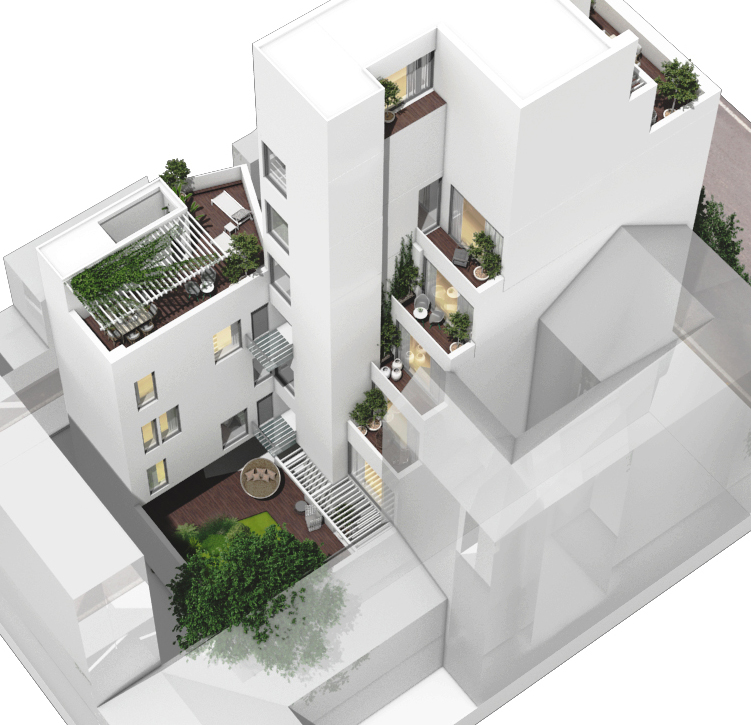 Location
Doctor Esquerdo 77, Madrid
Period of the work
June 2018 - Present
Scope of the intervention
Demolition of existing building and new-build construction project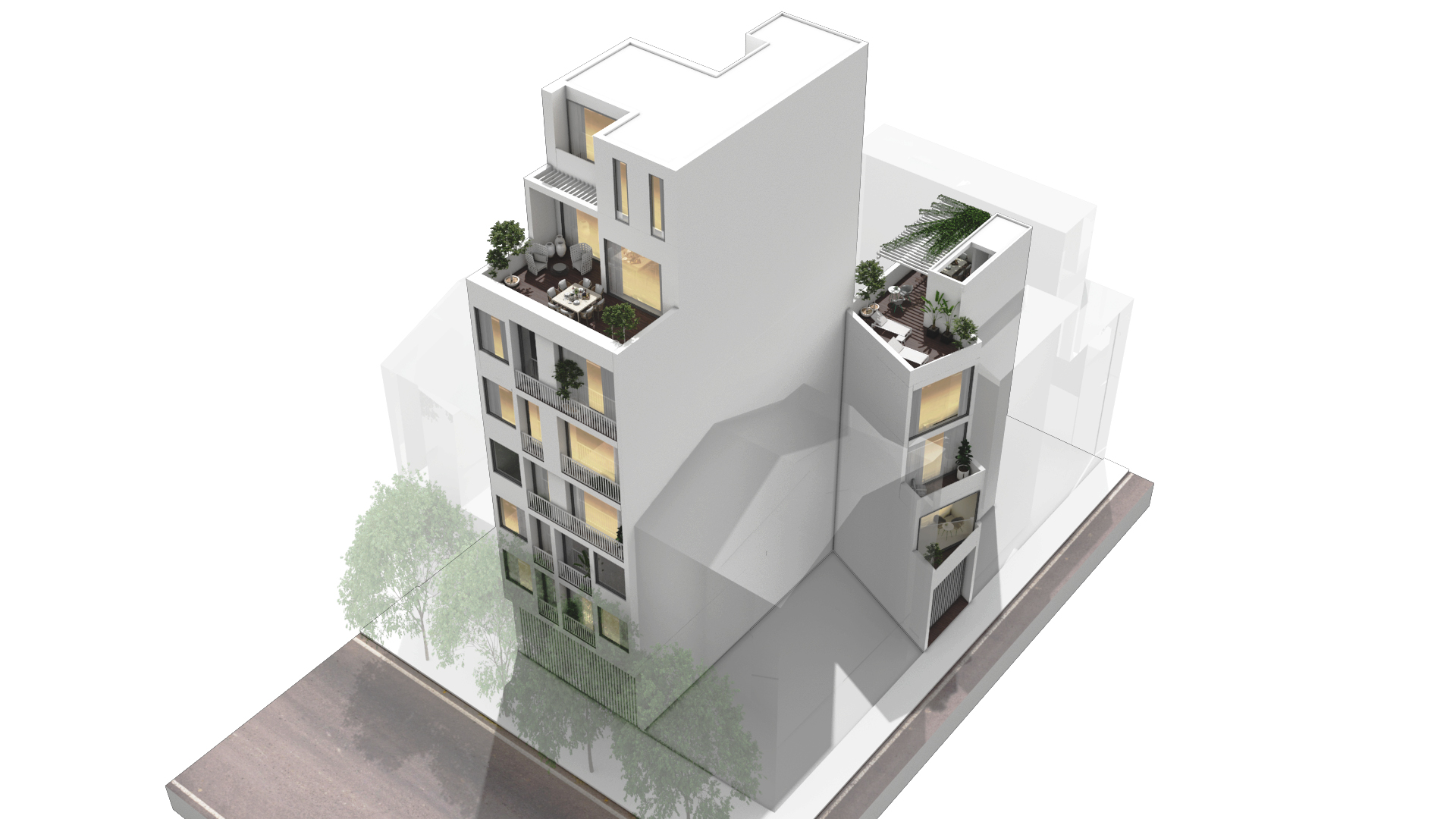 Outline of exterior façades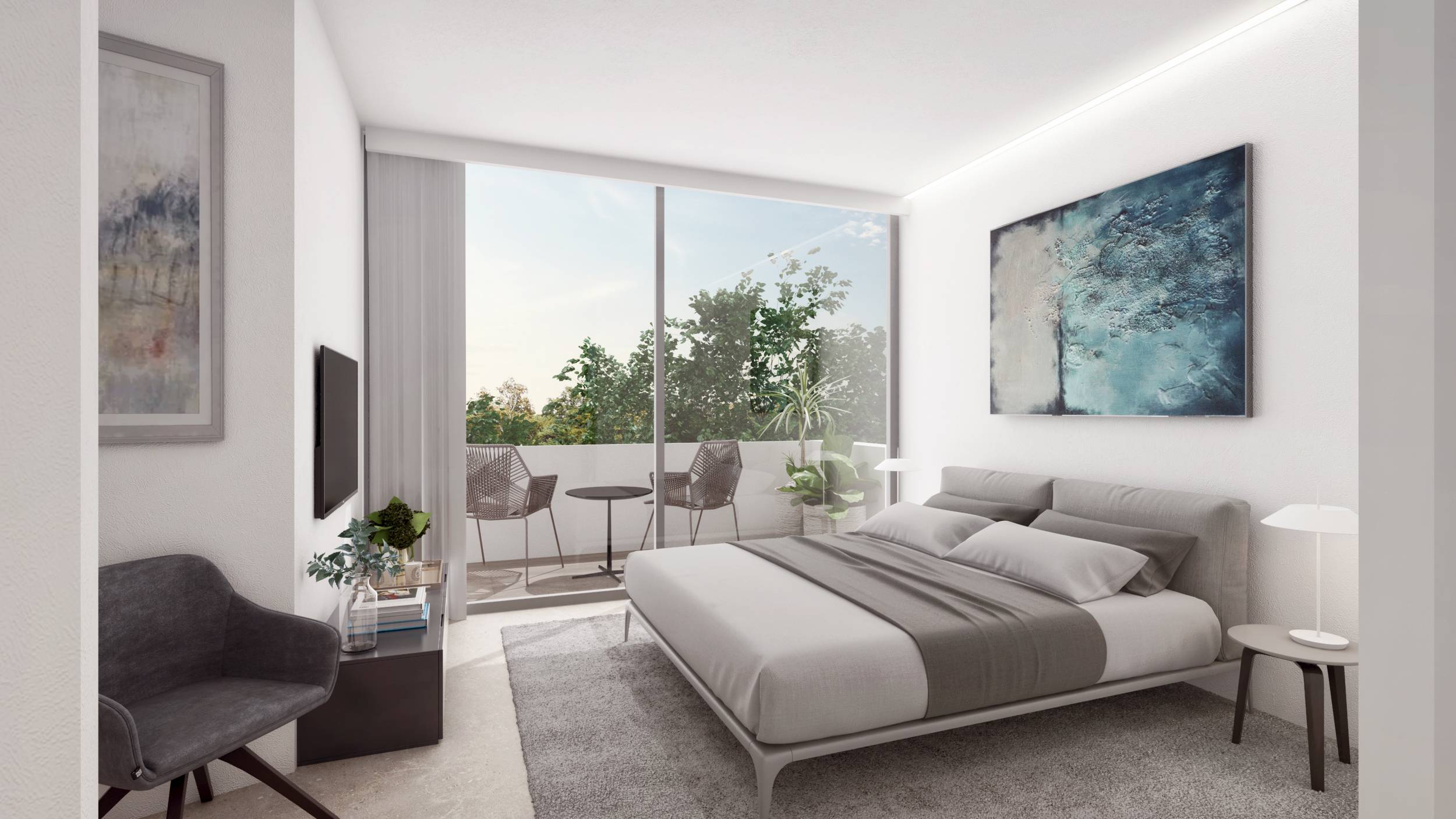 Image of standard bedroom with terrace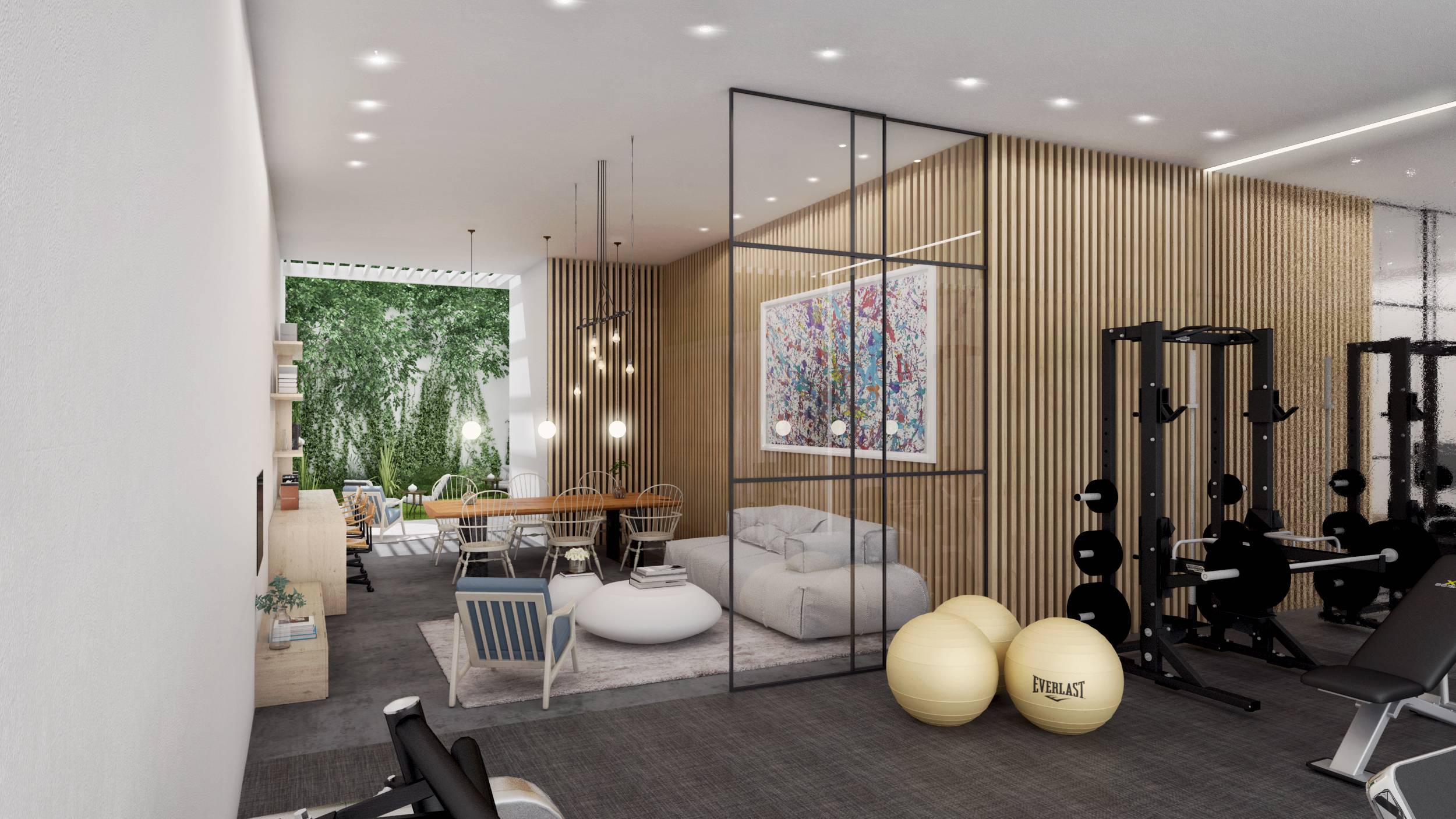 Communal areas and gym in arcade area
Just 10 minutes from the Retiro park via the lively Ibiza boulevard, brimming with activity.
Doctor Esquerdo 77 was planned as a new-build project involving the demolition of the existing building on the site. Its location within the Retiro district is fabulous because, while being in a quiet residential area, the building is also located a few metres from Ibiza boulevard, which is a 10-minute walk from the Retiro park.
This is a major axis which has undergone a great transformation in recent years, now housing fashionable places that bring life and activity to the surrounding streets.
Not only does the project's exceptional location stand out, but, thanks to a defined concept that prioritises the spaces and adds value to the homes, we have managed to create a tiered interior building with terraces in all the homes and an attractive inner garden that acts as a green oasis within the city of Madrid.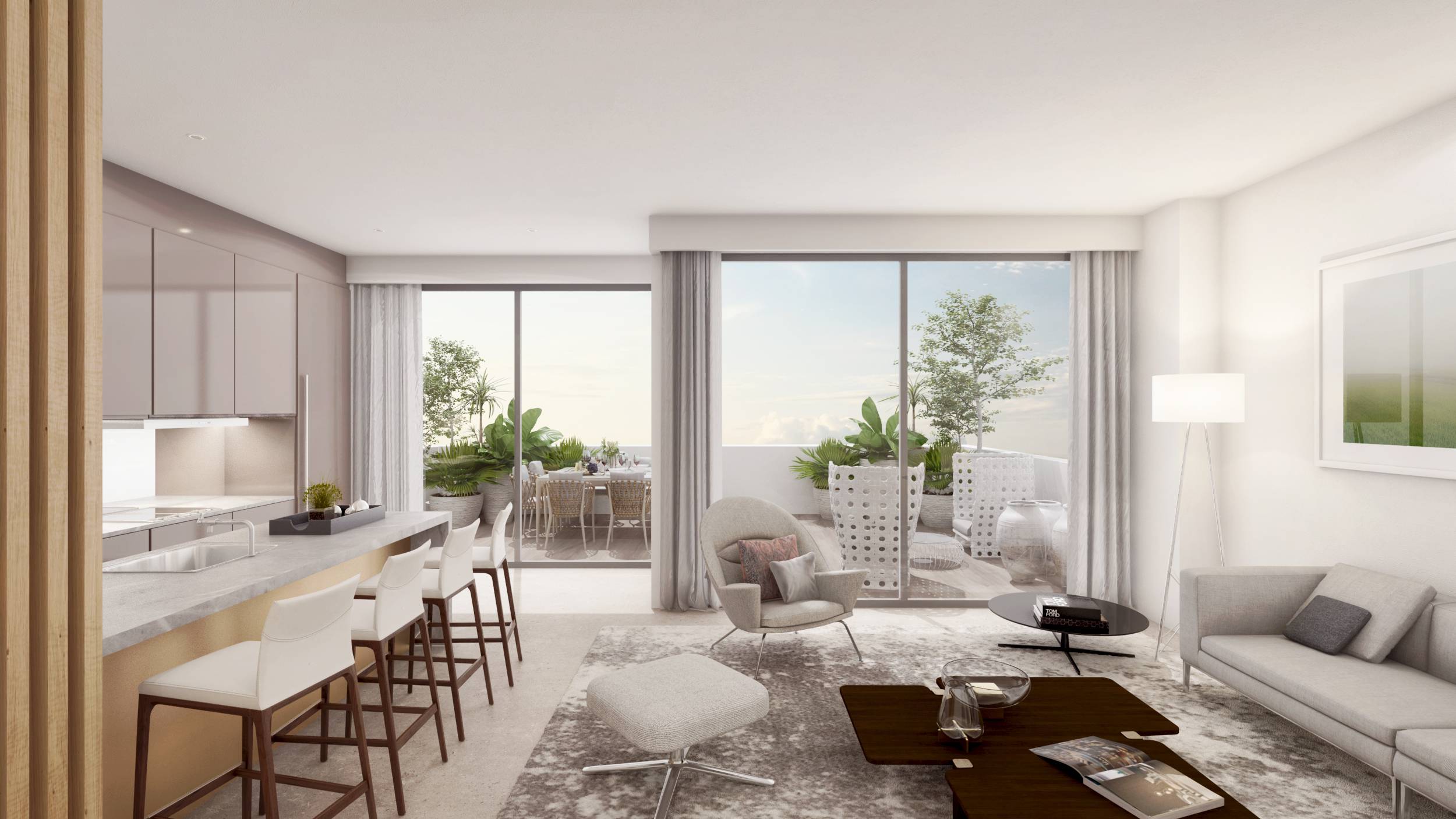 Social area penthouse apartment
Innovative construction systems with environmentally friendly materials.
Another key factor in the project are the two façades onto the perpendicular streets that will allow all homes to have views onto the street, most of them facing two directions, providing greater light and ventilation.
In addition, the aim is to approach the project using prefabricated construction based on a wooden structure, which could lead to it becoming one of the first high-rise residential buildings to use this construction system, thus reducing completion times.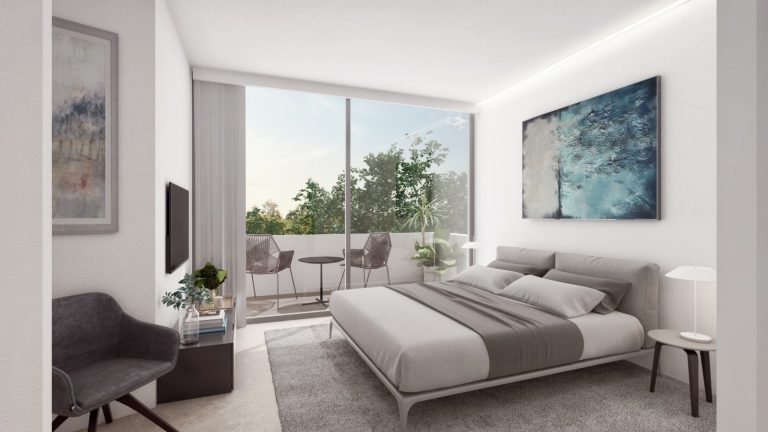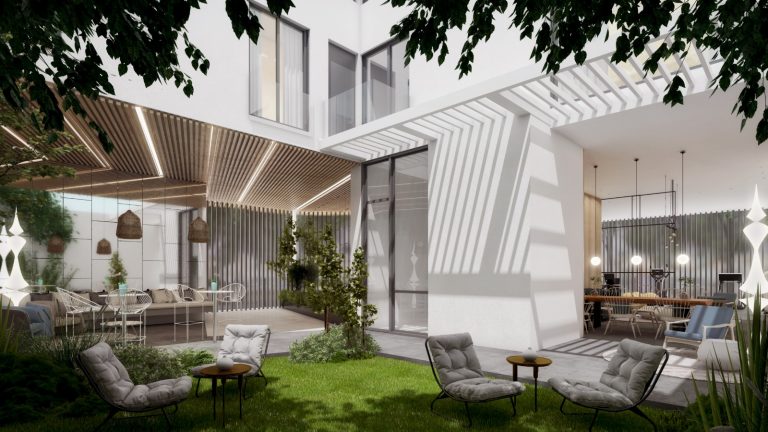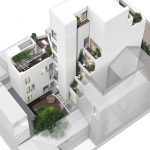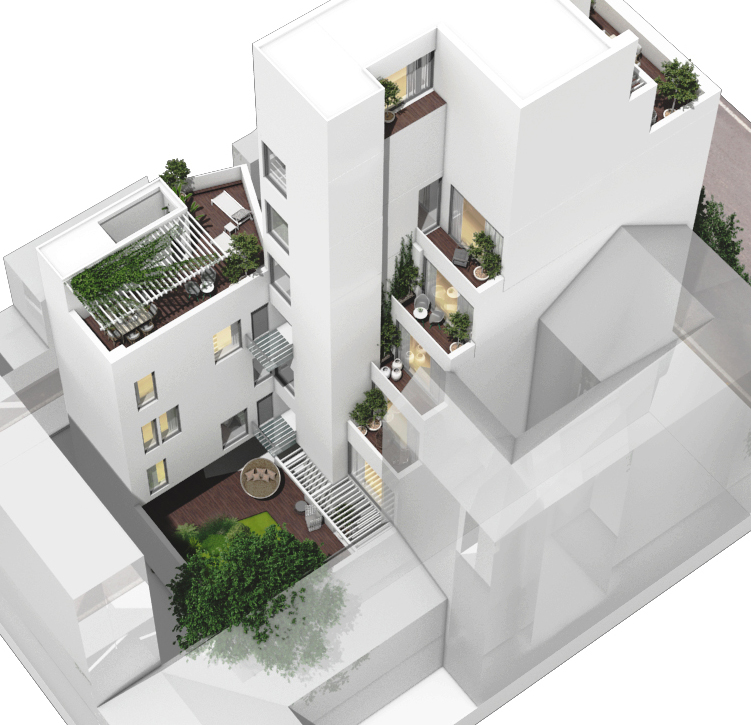 Area
It is located very close to the boulevard of Ibiza that ends in the Part of El Retiro.
The area has regenerated a lot in recent years. Trendy shops and restaurants are located on its streets.
The proximity to the great green lung of the capital has also made this area revalue.
Very well communicated with both public and private transport.