Comprehensive refurbishment of a corner property for 11 homes located within the emblematic Chamberí district.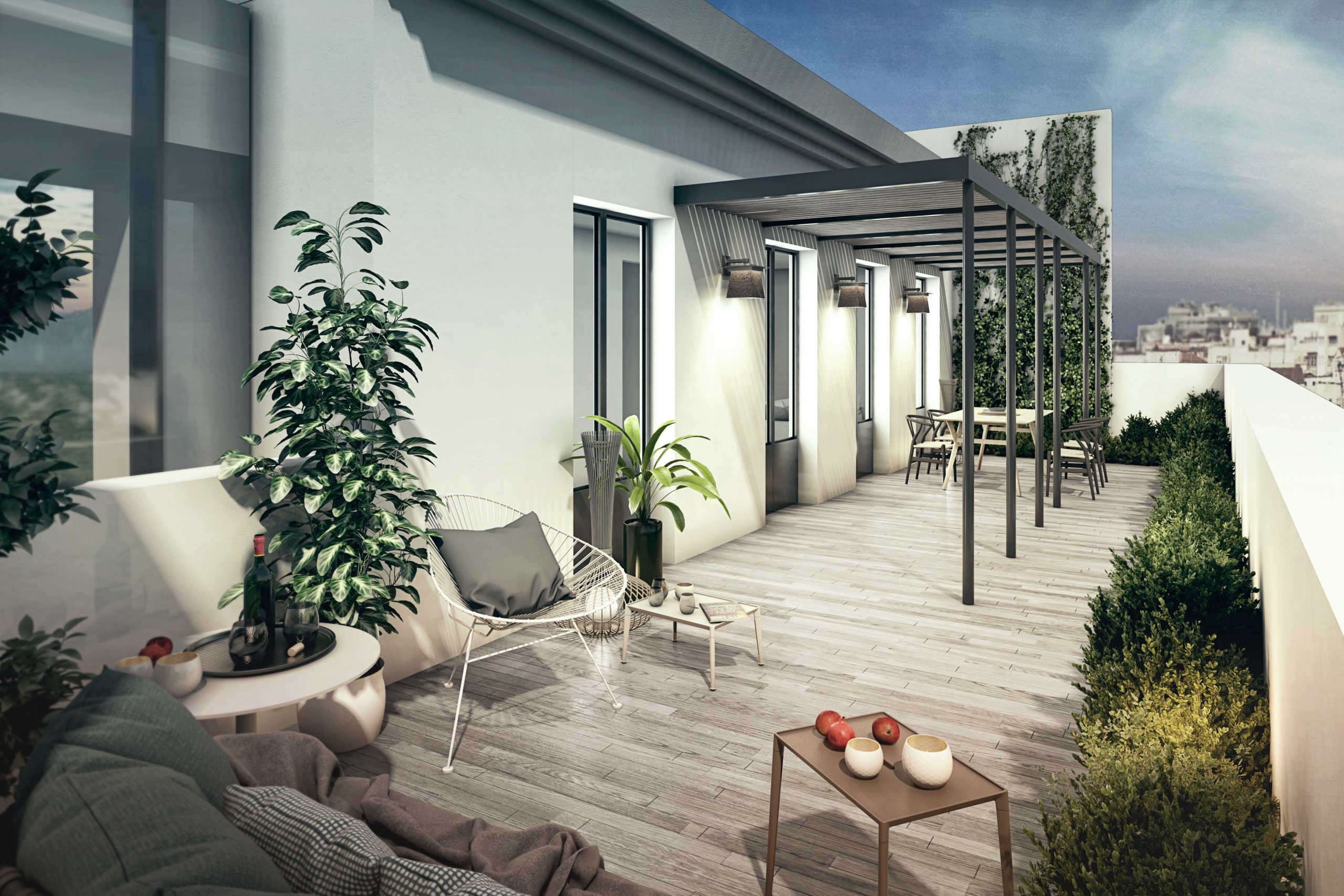 Location
Nicasio Gallego 20, Madrid
Period of the work
June 2016 - February 2017
Units
11 homes y 3 retails
Scope of the intervention
Comprehensive refurbishment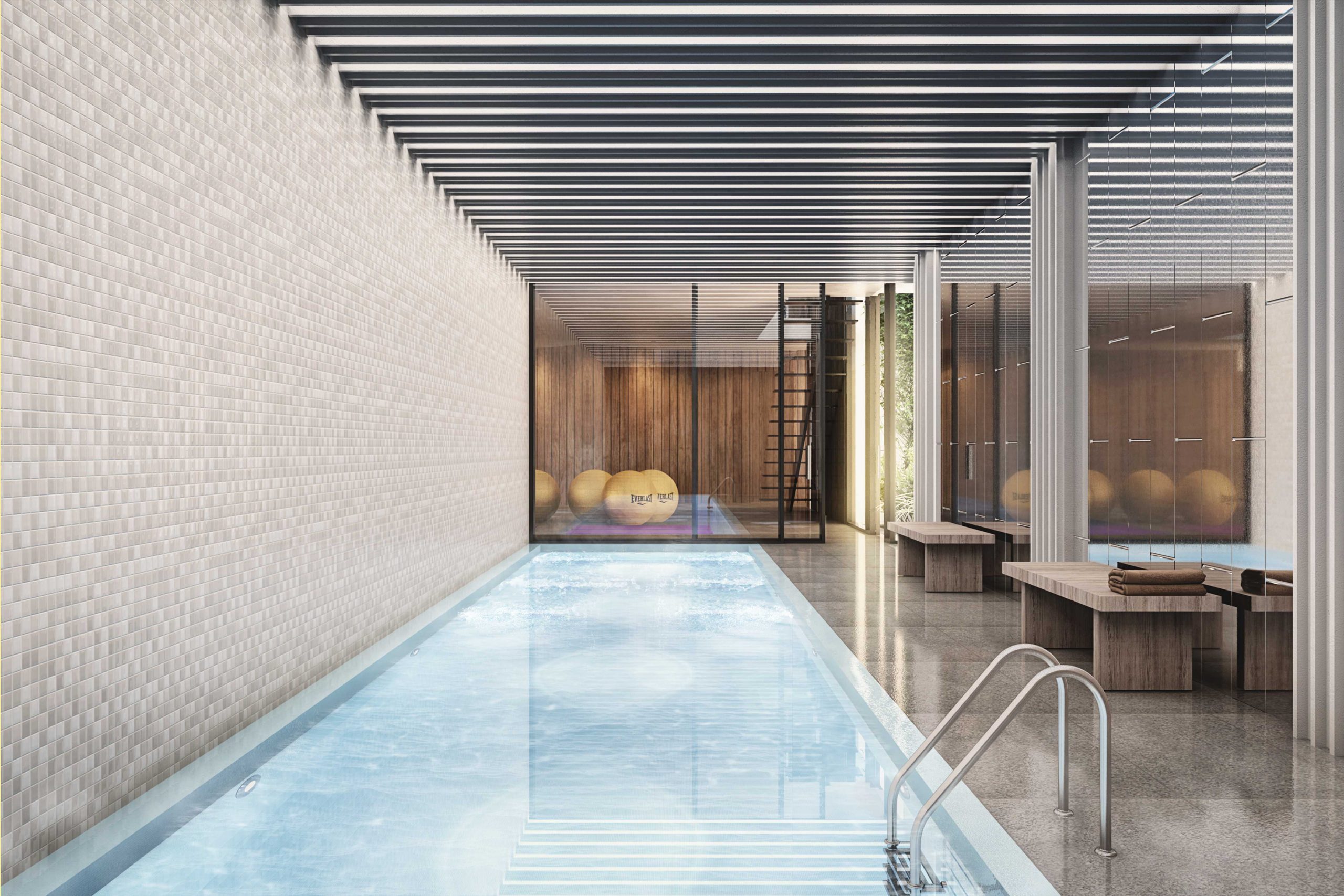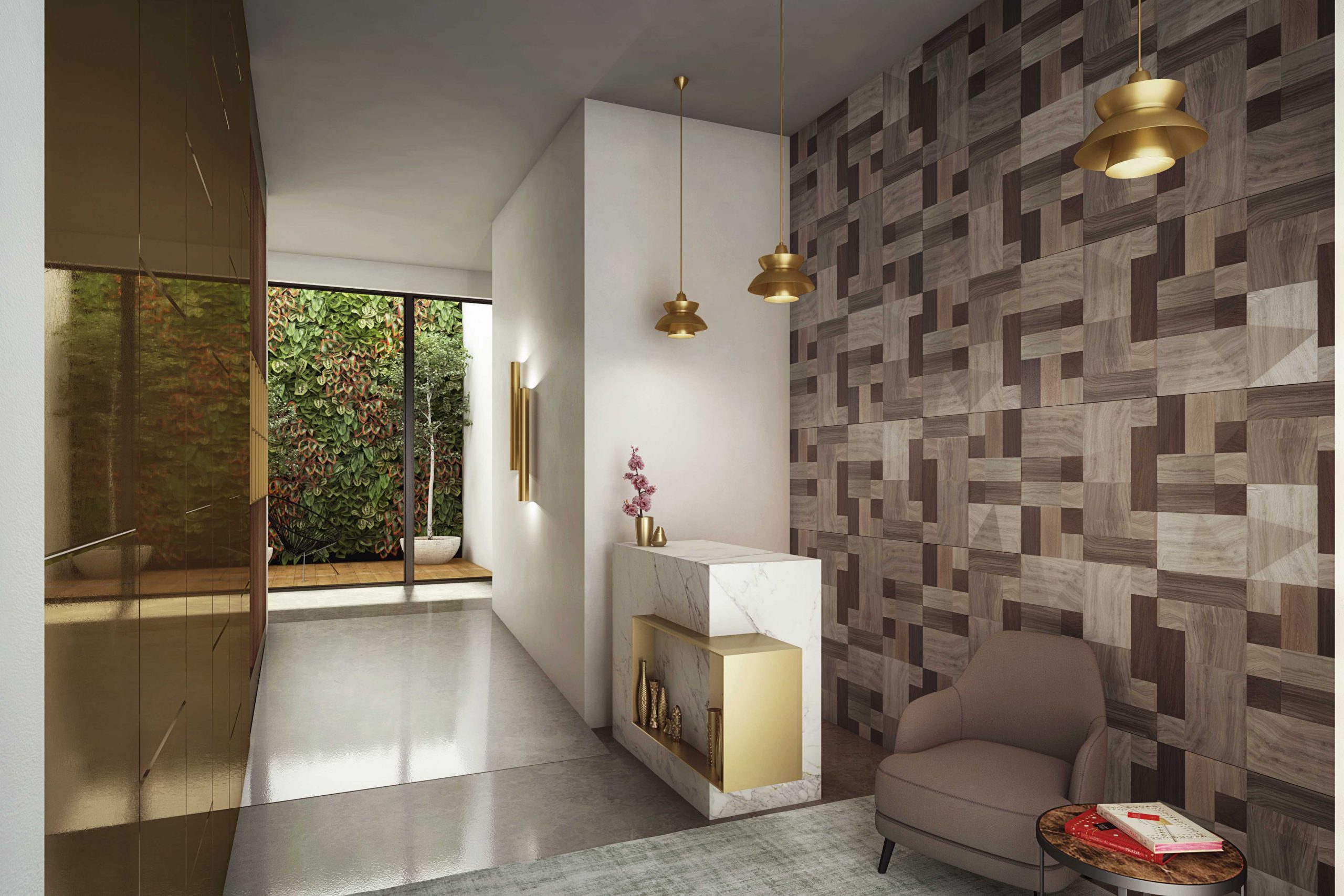 An extraordinary, protected corner façade that adds value to this building, situated in an exceptional location.

At the heart of the Chamberí district, Nicasio Gallego 20 is a building with a privileged location, as, in addition to being located in one of the capital's most prestigious districts, it stands at the corner of calle Nicasio Gallego and calle Covarrubias.
This peculiarity makes the property a stand-out product.
In addition, the façade is protected as an asset of historical and architectural interest: we will maintain the balconies, recreate the carpentry and choose a light, neutral colour for the façade to highlight the dark woodwork and thus create a highly appealing visual contrast.
We have capitalised on the potential of a corner building through a well-studied project that includes 11 different types of homes.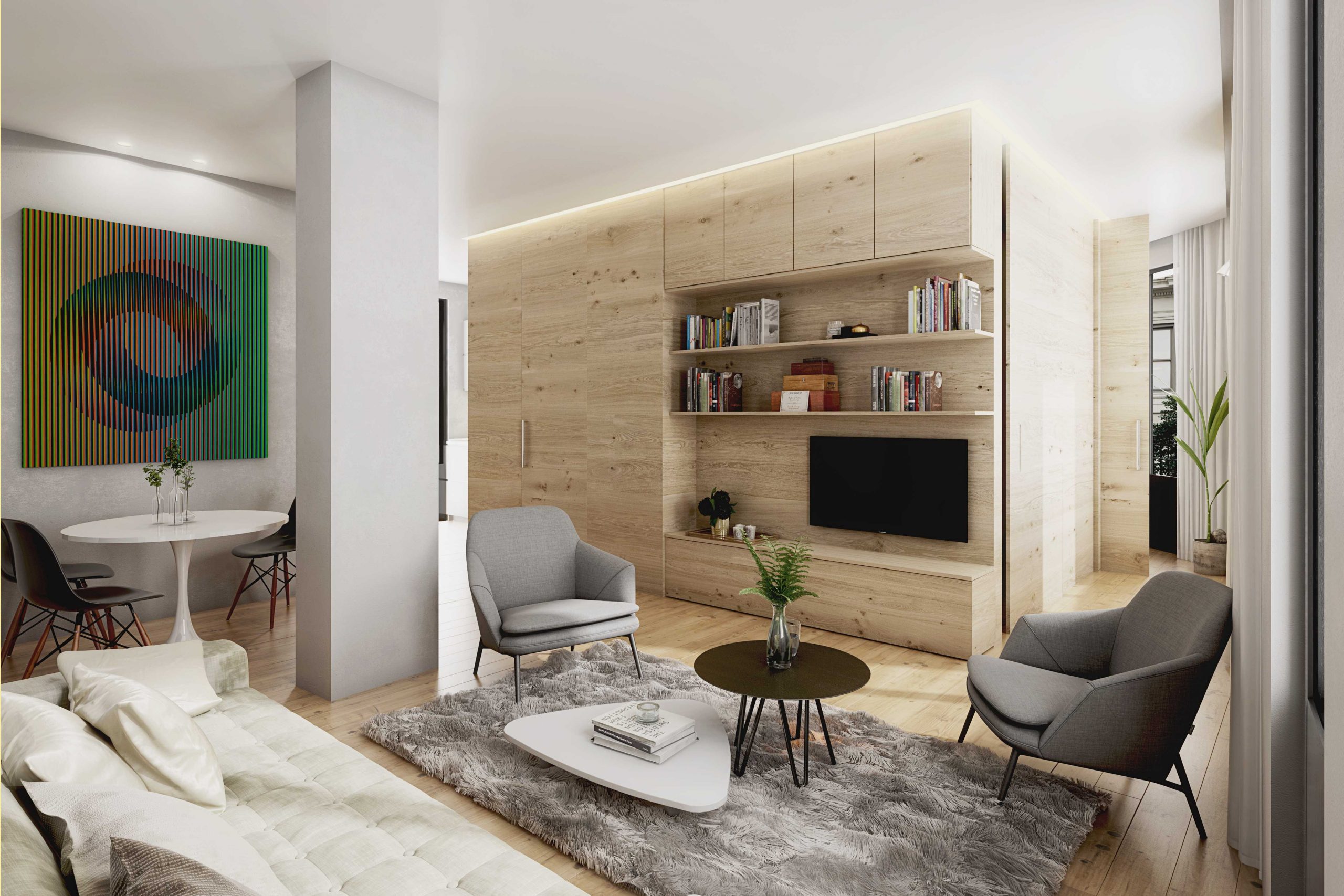 Light and functionality are the main features of the Nicasio Gallego 20 apartments.
1 and 2-bedroom apartments, all of them corner apartments, make up this residential development.
The project's main feature is the amazing light in each of the apartment rooms provided by the continuous balconies surrounding the main façade. In addition, the carefully designed inner courtyards will provide light and ventilation to the secondary rooms.
The upper floor will be destined to two special penthouse apartments with large open terraces, so highly sought after in the area.
A licenced project for the comprehensive refurbishment of the building that, in addition to the renovation and redistribution of the homes, also contemplates changing the location of the staircase and installing a lift, thus complying with all current accessibility regulations.
In addition, we plan to start with new excavations of part of the basement to locate facilities and storage rooms and thus gain additional space for the homes.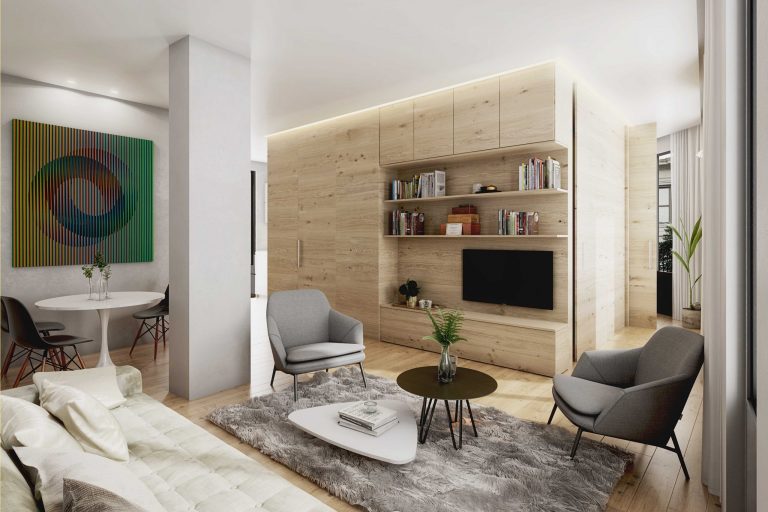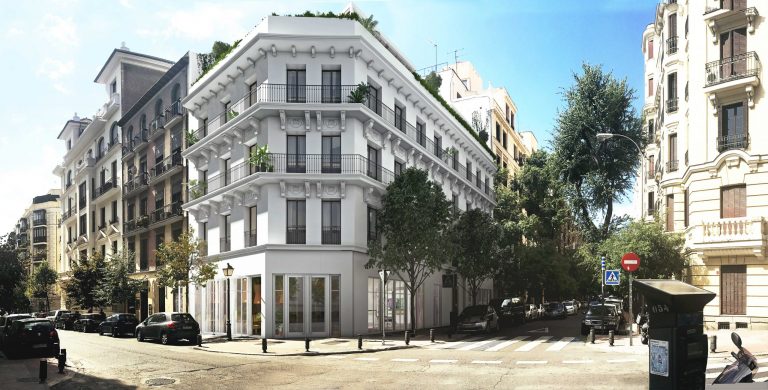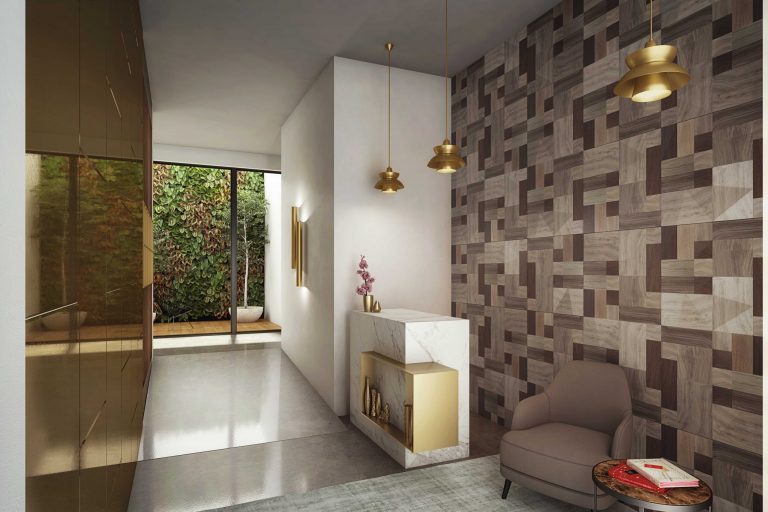 Area
Nicasio Gallego 20 is located in the Chamberí neighborhood, a representative area of ​​Madrid where tradition and avant-garde dialogue with each other.
Emblematic buildings, with history, combine with the fashionable places in its streets.
Well connected and surrounded by all services. Nicasio Gallego 20 also has the privilege of being located on a corner of two quiet streets, which provide natural lighting to its two facades.
Close to tourist attractions and a few meters from important roads in the capital such as Sagasta Street or Santa Engracia Street.