Comprehensive rehabilitation of a building for 24 homes, 1 retail and 32 parking spaces in an emblematic building in the Chamberí district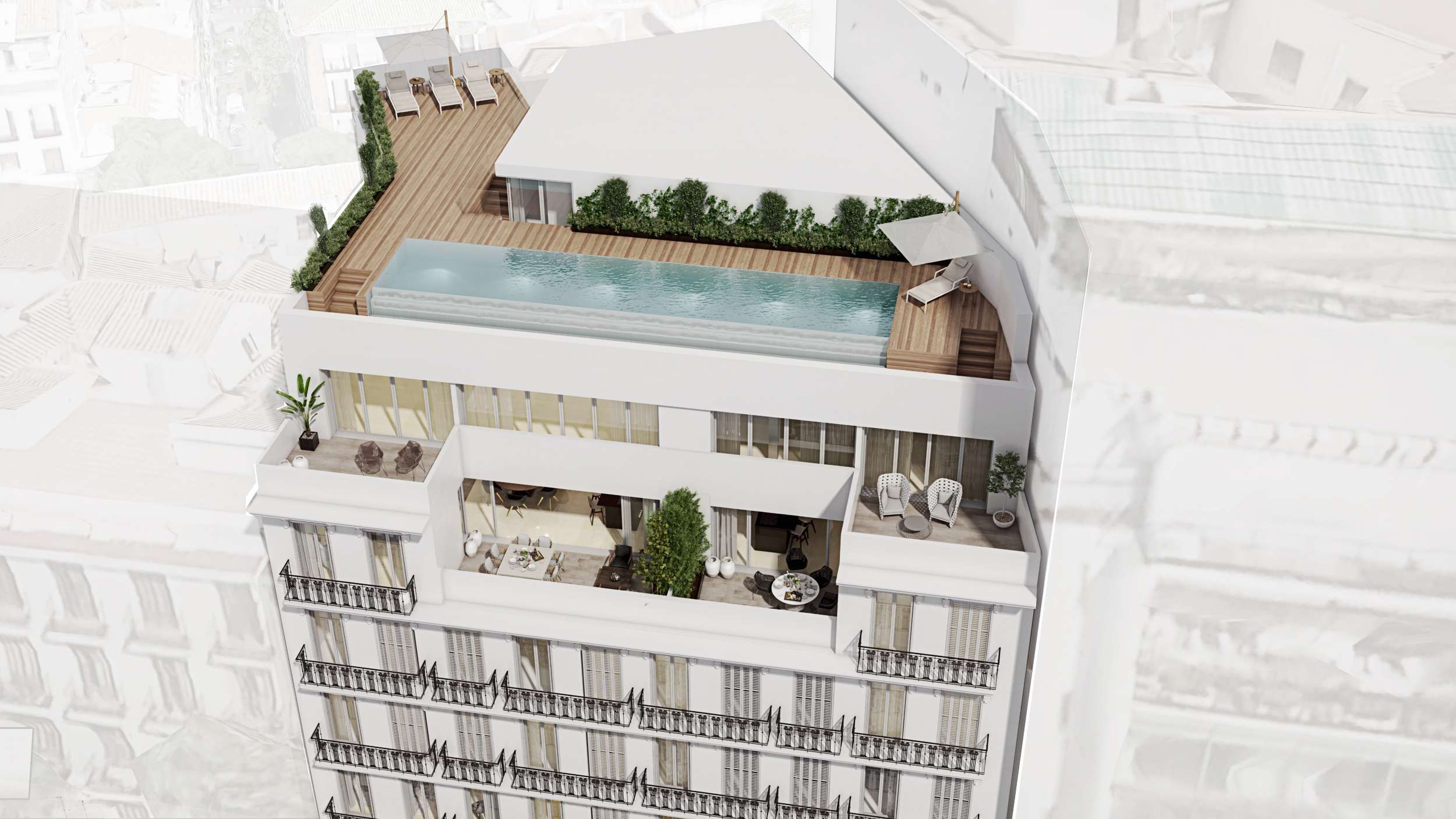 Expansion project. Rooftop with pool, gym and solarium
Location
San Bernardo 126, Madrid
Period of the work
Julio 2017- Present
Units
24 homes, 1 retail y 32 parking spaces
Scope of the intervention
Comprehensive refurbishment and Extension project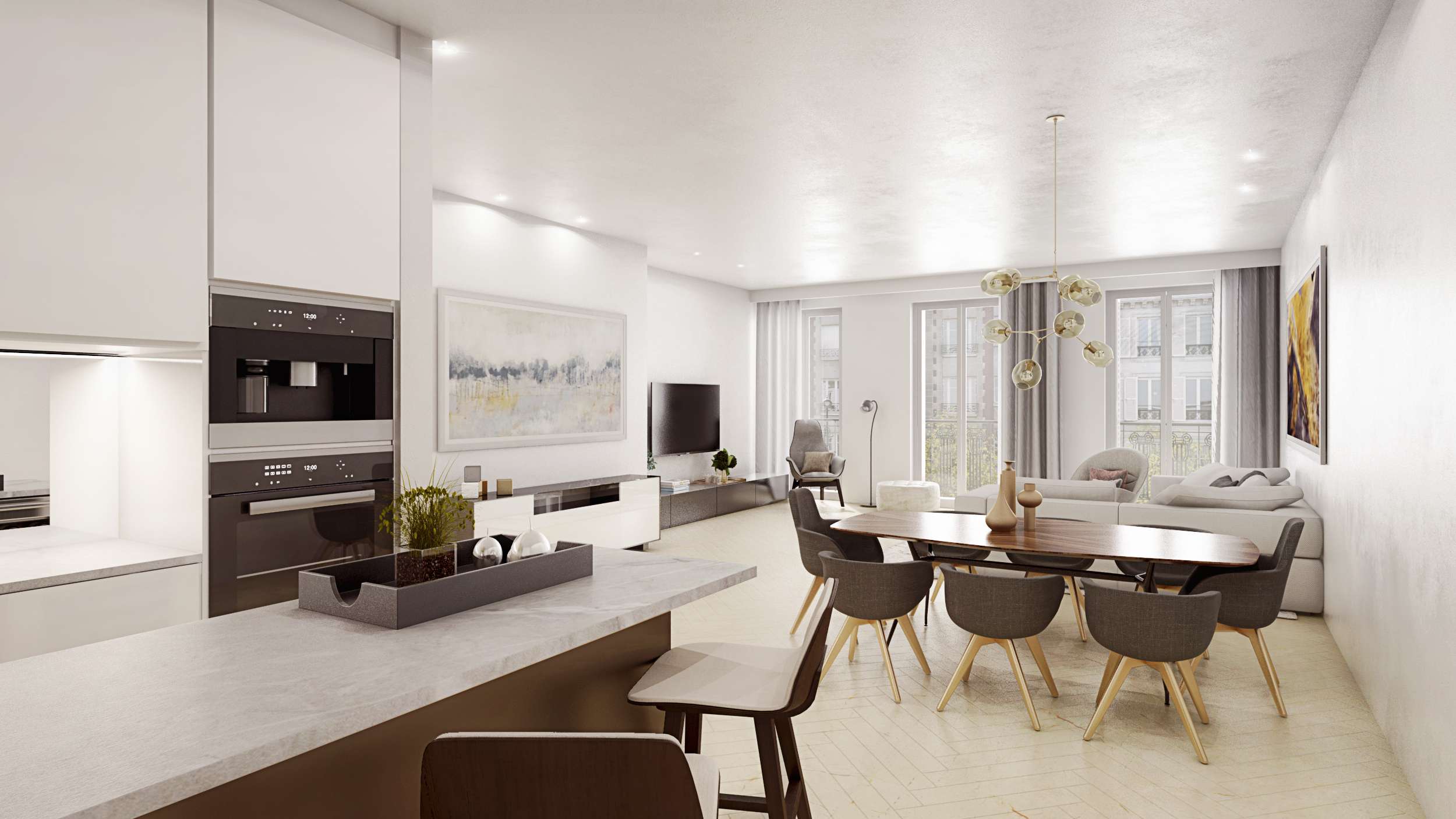 Social area standard floor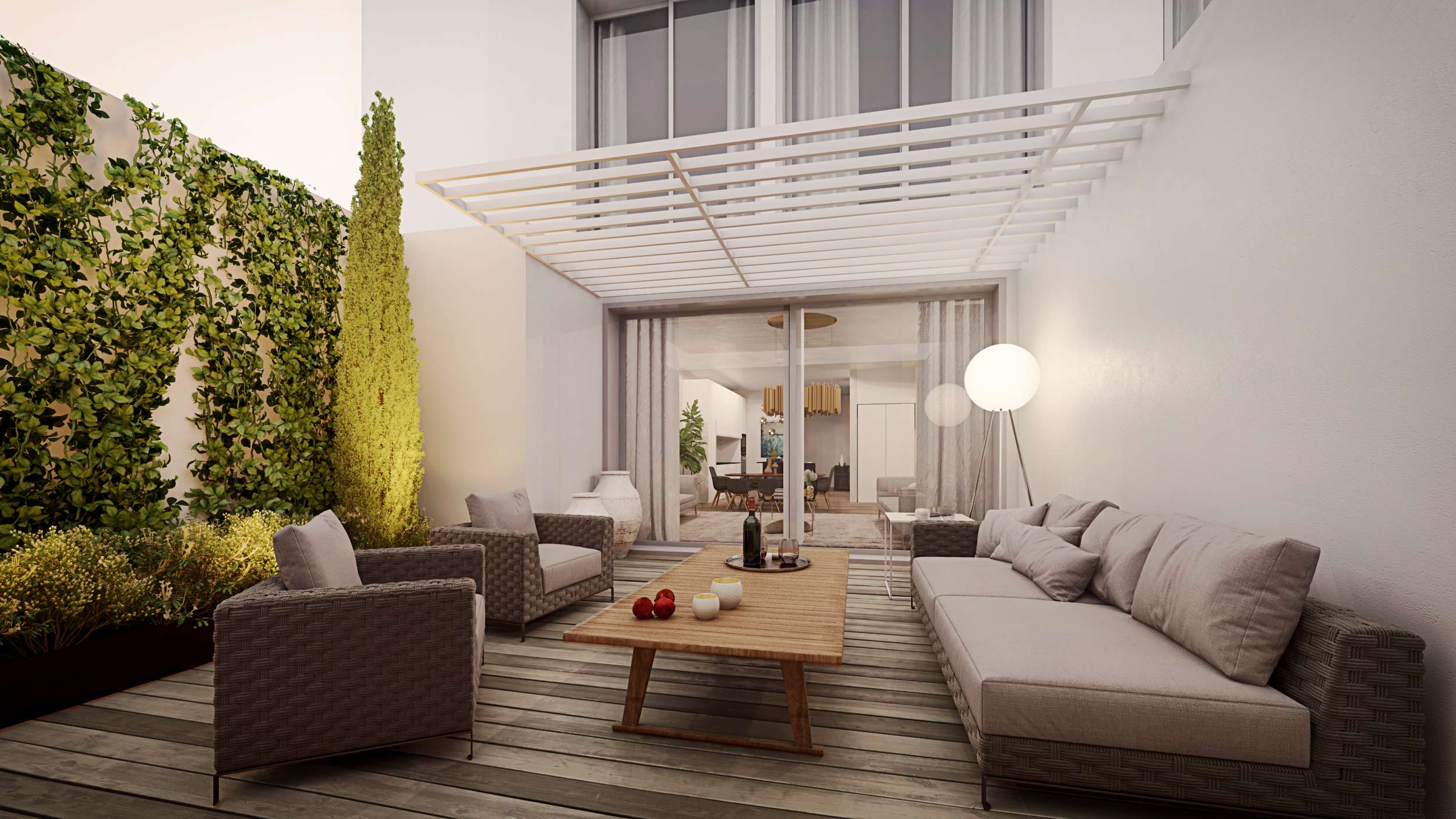 Private garden ground-floor duplex apartments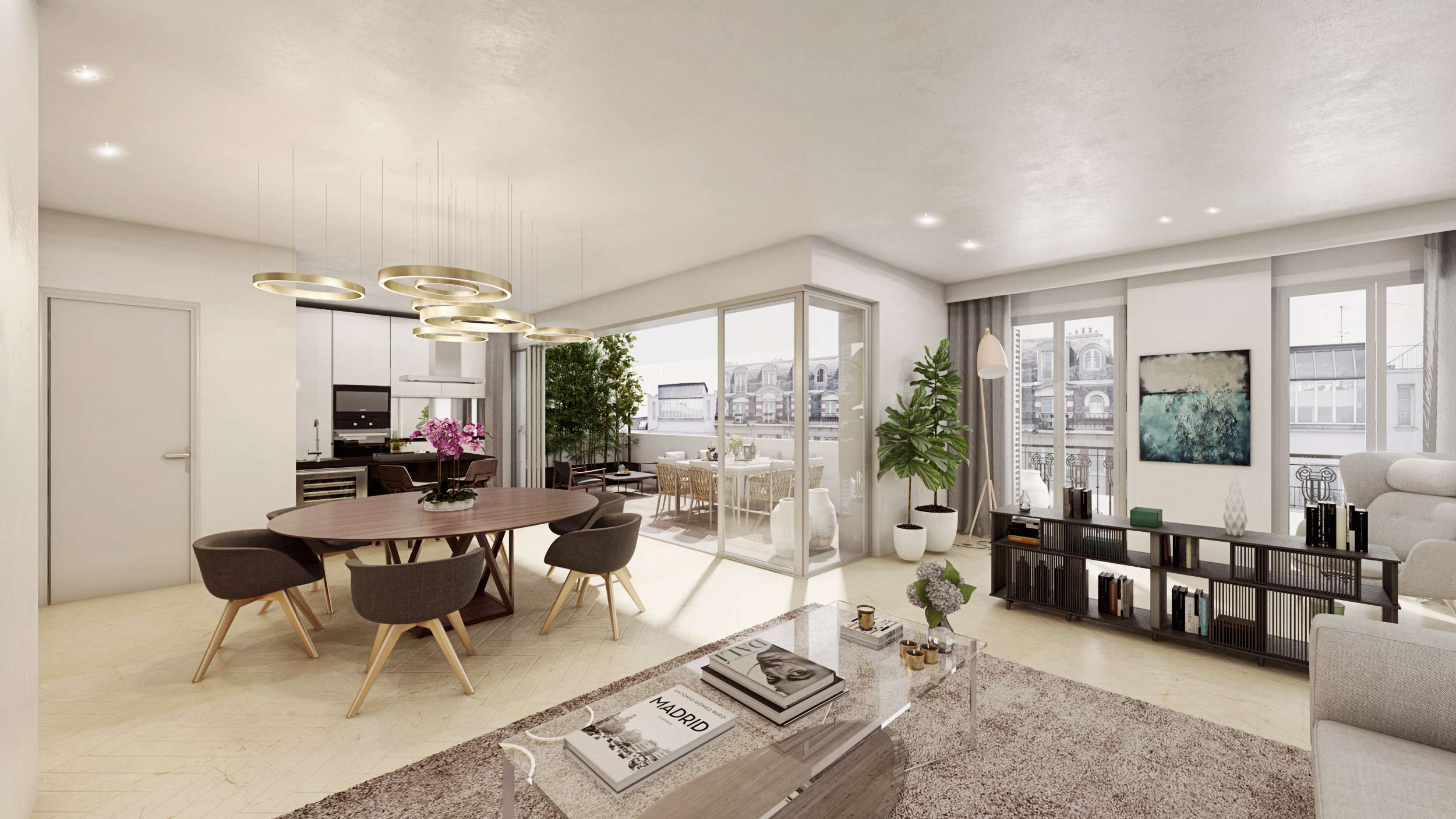 Social area penthouse apartments
San Bernardo 126, one of the most representative modernist façades in Chamberí

San Bernardo 126 is one of the most attractive modernist buildings in the Chamberí district.  The 10 balconies per floor looking onto calle San Bernardo make this property even more representative, if possible, in addition to providing light and open views to the homes.
Excellent location just a few metres from the Plaza de Quevedo and San Bernardo, as well as a few metres from Fuencarral, one of the capital's busiest streets.
The project involves comprehensive building refurbishment, and also an extension on the roof, made possible by the remaining buildable area of the current building and the restructuring of the entire building that is being redesigned from the façade inwards.
This architectural design eliminates any small inner courtyards, replacing them with a large courtyard at the back, which provides better ventilation and lighting conditions to the rooms in the homes.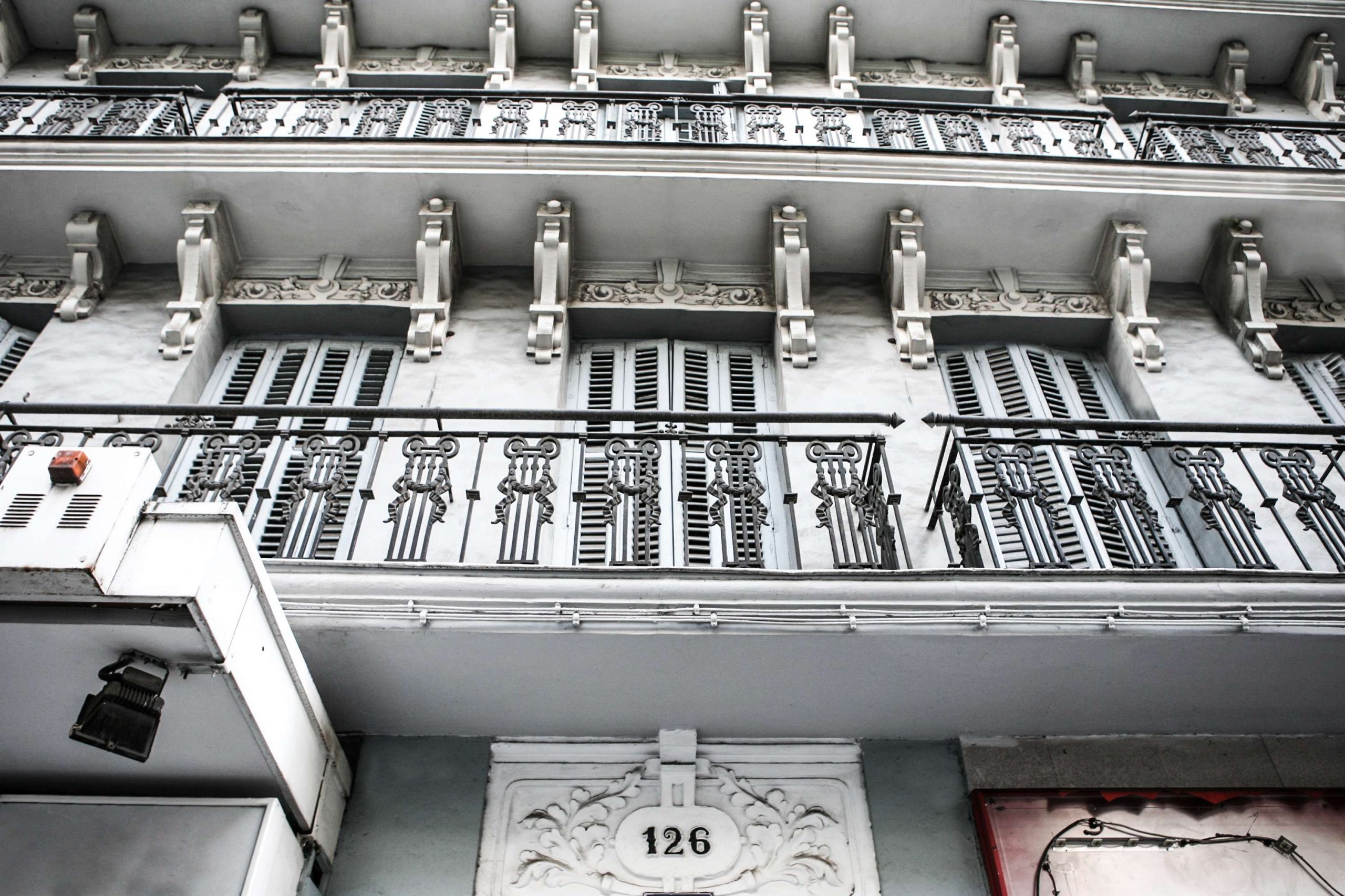 Added value thanks to a new-build project with rooftop communal areas

The resulting range of homes is varied.
From duplex apartments on the ground floor with private gardens, to standard 2 and 3-bedroom homes on the middle floors and large penthouse apartments with open terraces, both on the existing rooftop floor and on the planned extension floor.
The building's upper floor will increase the value of the development thanks to the installation of a communal swimming pool, gym and solarium for use by the entire building.
In addition, the project will include a semi-automated parking system on the basement floors.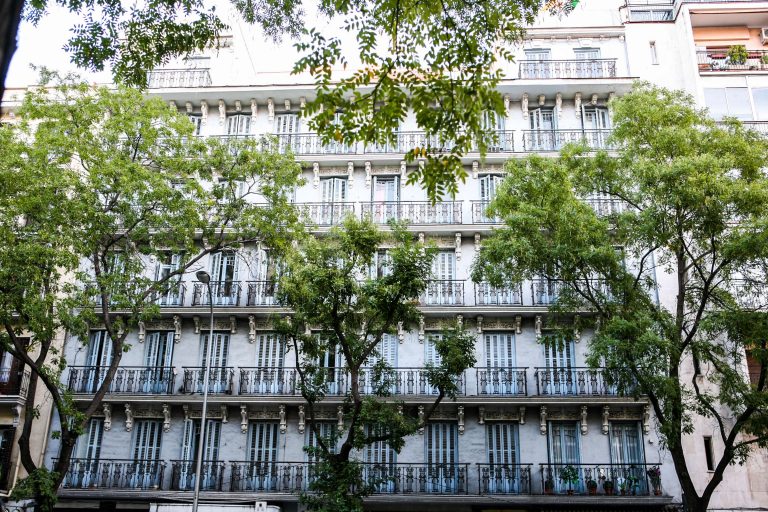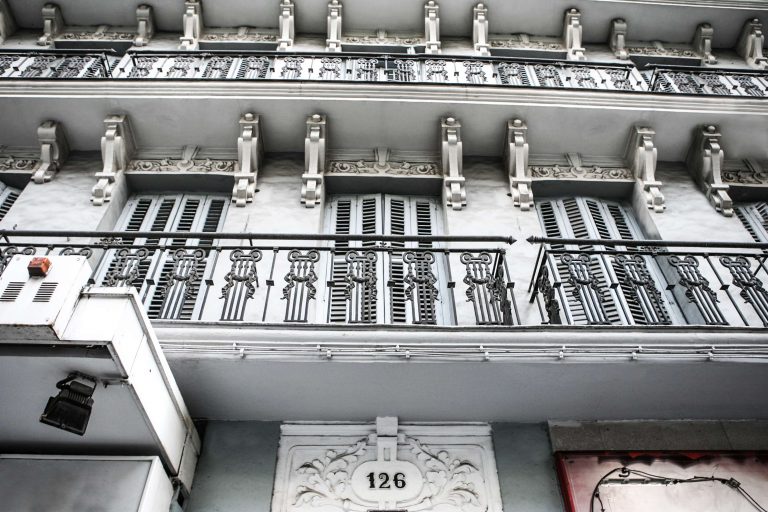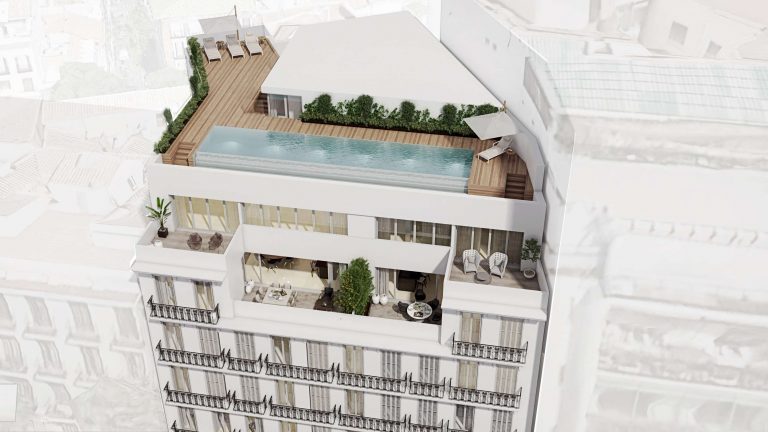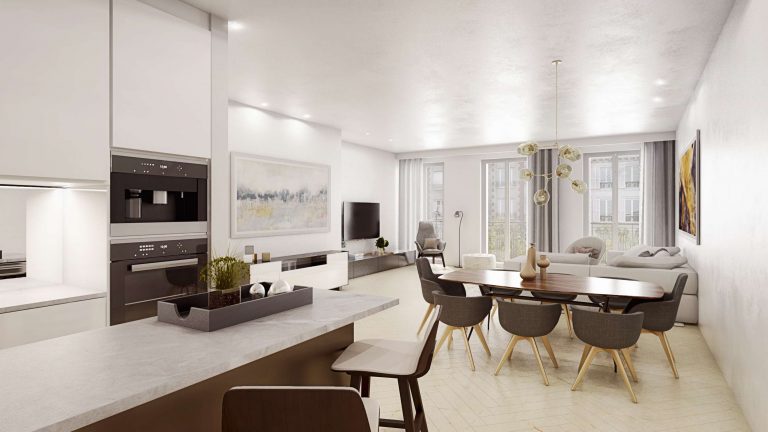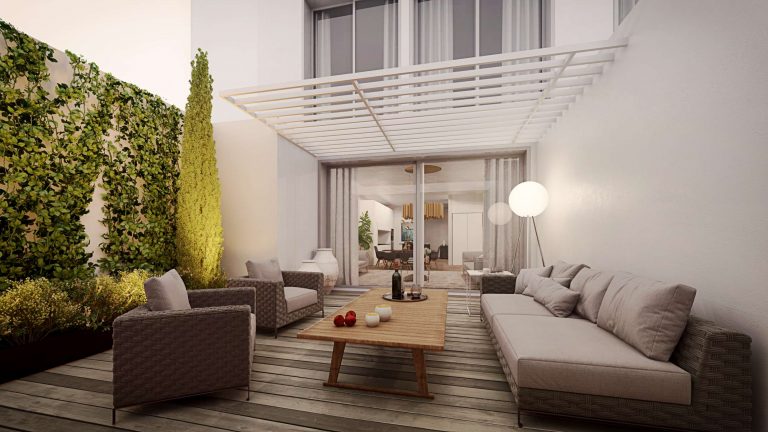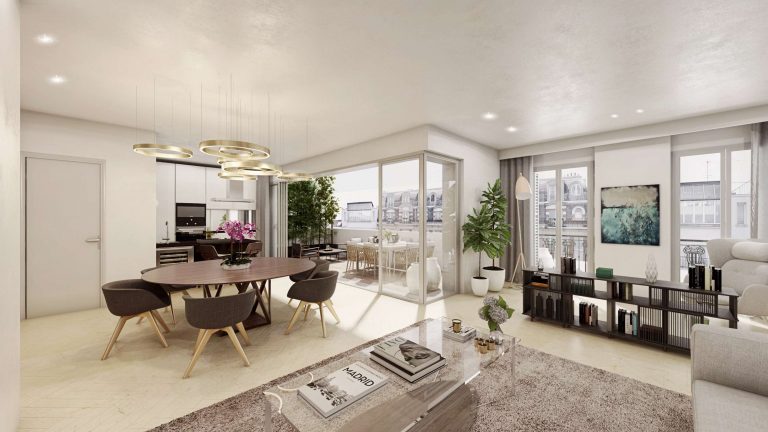 Area
It is undoubtedly the next neighborhood in the capital with great real estate investment potential.
The Trafalgar neighborhood, within the Chamberí District, is a quiet residential neighborhood in the center of Madrid, but which in turn has all the services and is surrounded by all kinds of transport.
Calle San Bernardo is a wide avenue, which allows the buildings located on it to have a lot of natural light.
Fuencarral street is parallel and in it are located all kinds of shops of the best known brands, as well as cinemas and theaters that provide the area with all kinds of shows.