Luxury single-family home in La Moraleja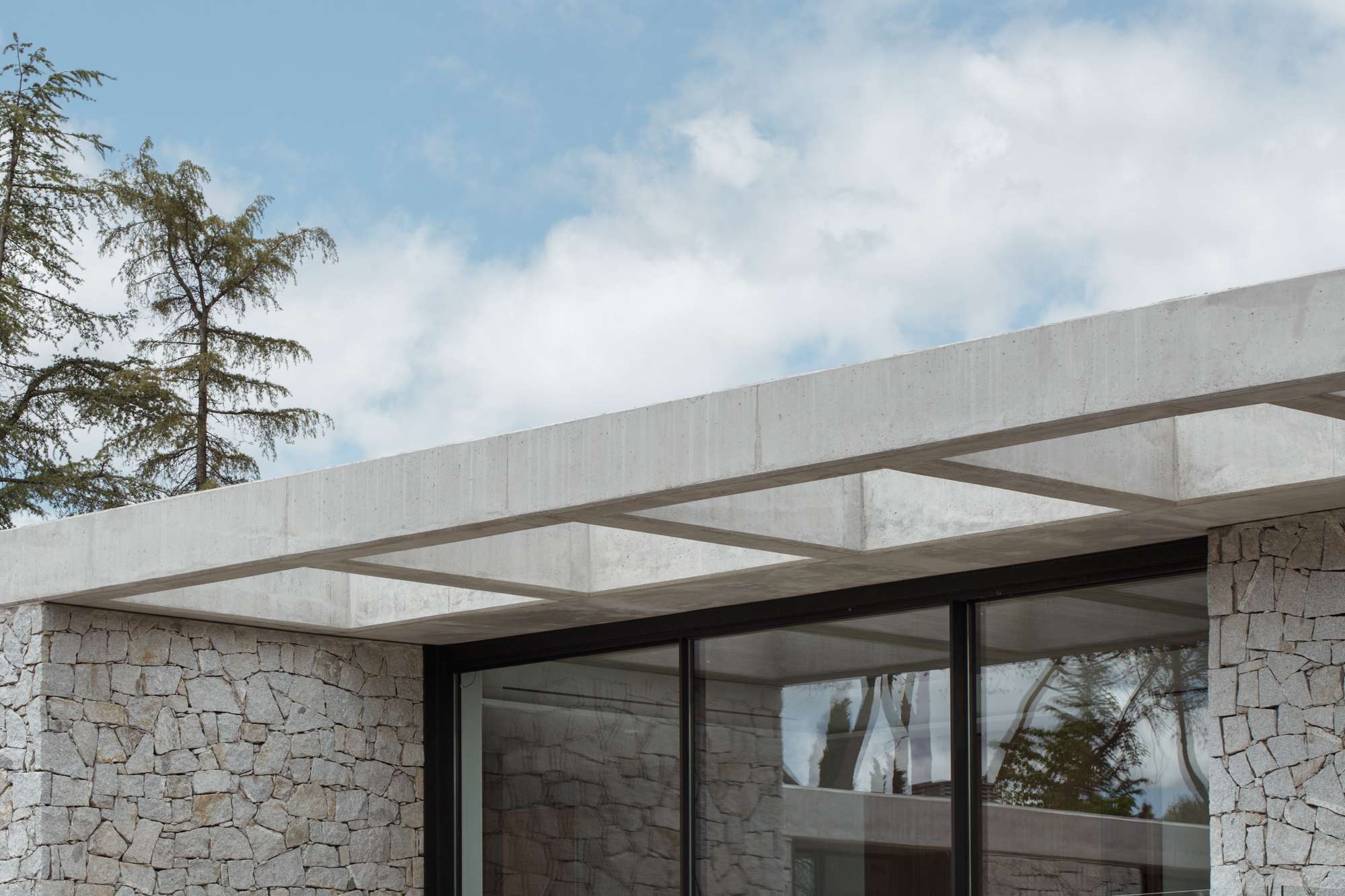 Location
Travesía de los Mesoncillos 1, Madrid
Period of the work
June 2017 - May 2019
Area
750 m2 ( 2.500 m2 plot)
Scope of the intervention
New building
Construction company
Molior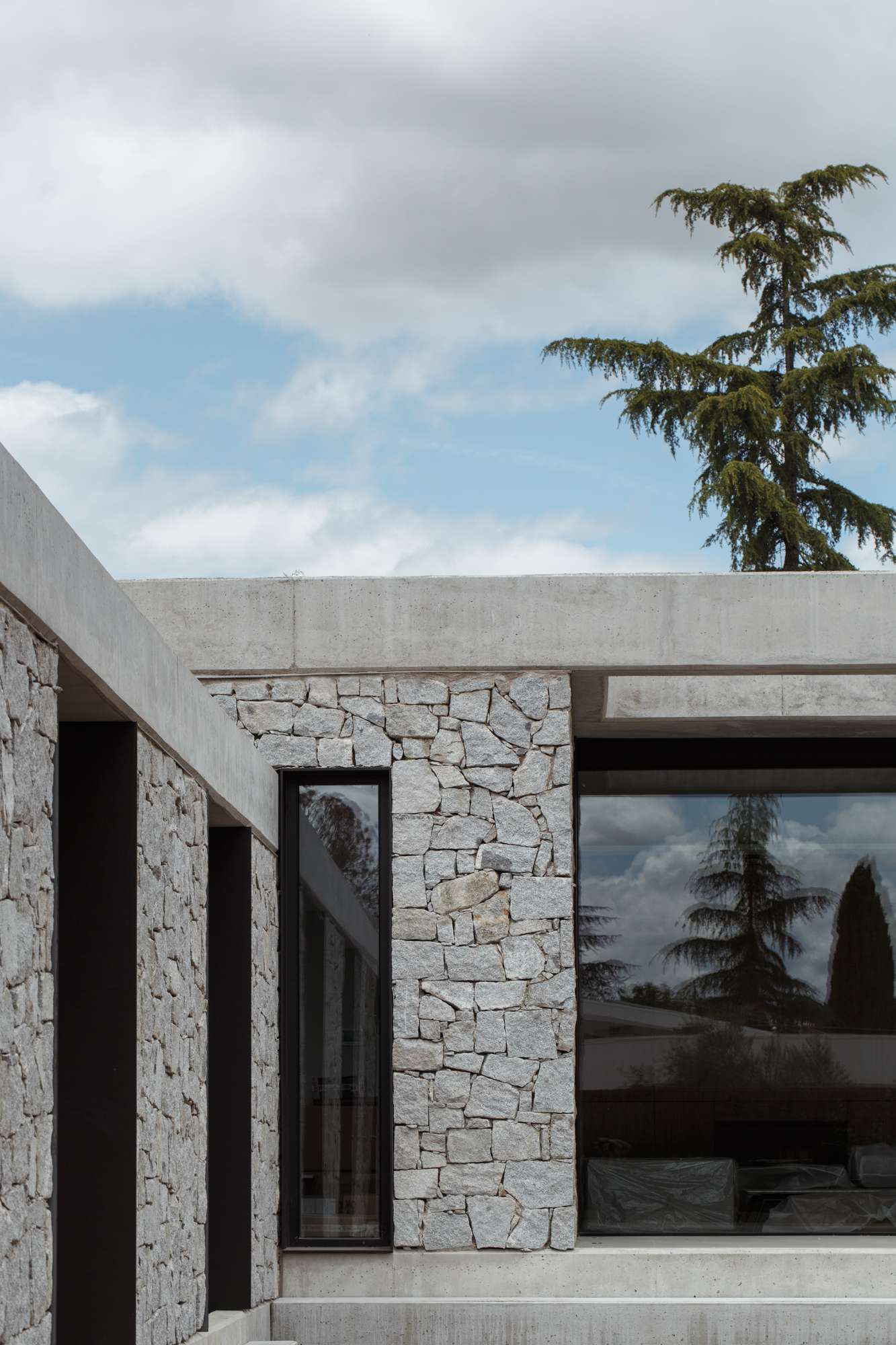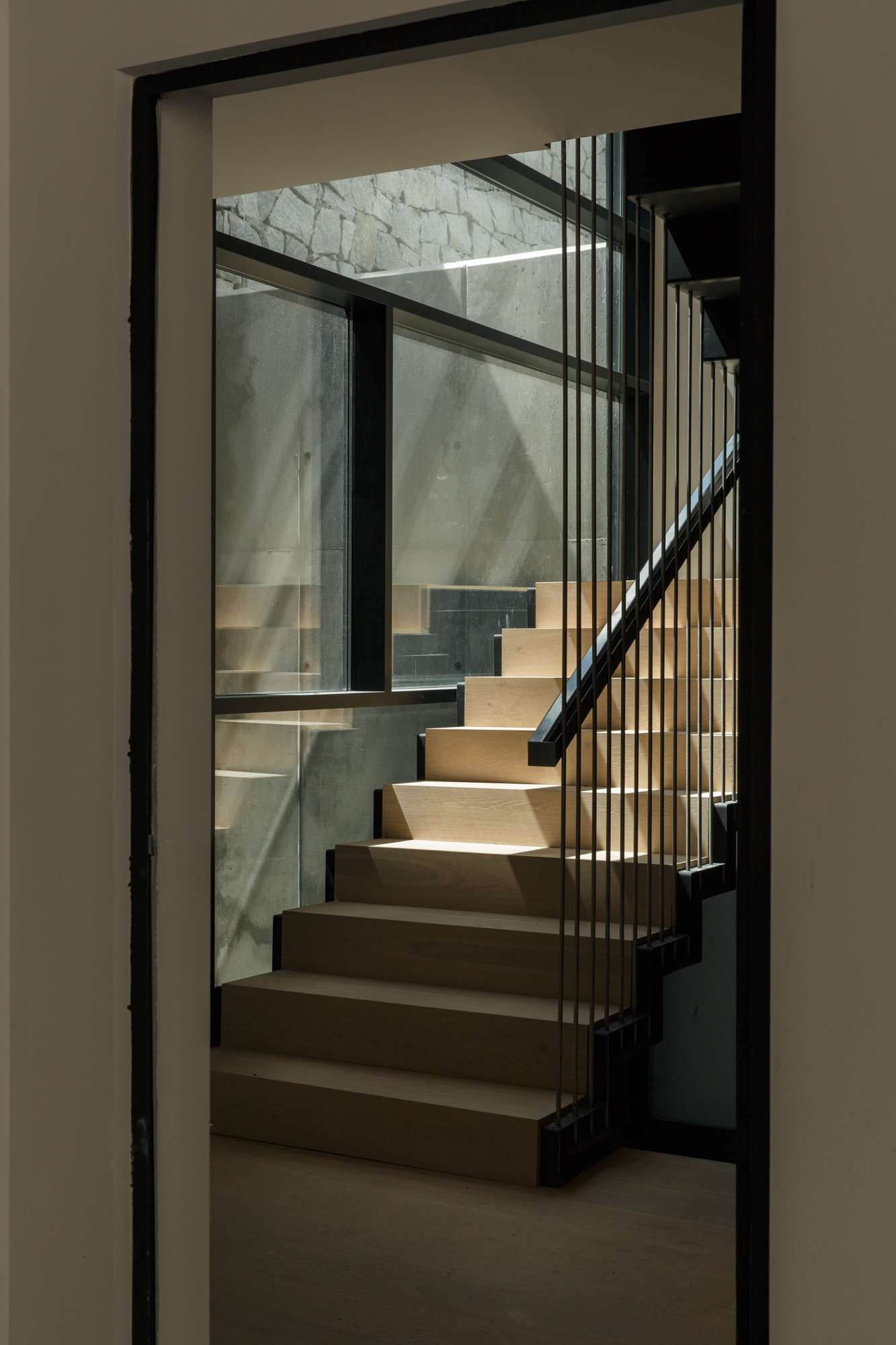 Detail carpentry inner courtyard
La Casa Norte, or Casa L as it was called in the original project, is a luxury single-family home located in the prestigious residential development of La Moraleja, in Madrid.
From the beginning of the project, its location was an important element to be considered, as both the topography and existing vegetation had to be part of the plan for the new home.
We had to demolish the existing property, since, in the previous plot, two neighbouring homes were going to be built but with very different characteristics.
La Casa L respected the topography with a slight slope by constructing separate platforms for different uses that would mark the horizontal character of the project.
A comfortable home that is easy to live in, where the main rooms are located on a single level that is separated into two independent units. There are two areas, a more public social area and a more private sleeping area connected both horizontally and vertically thanks to a double-height staircase courtyard.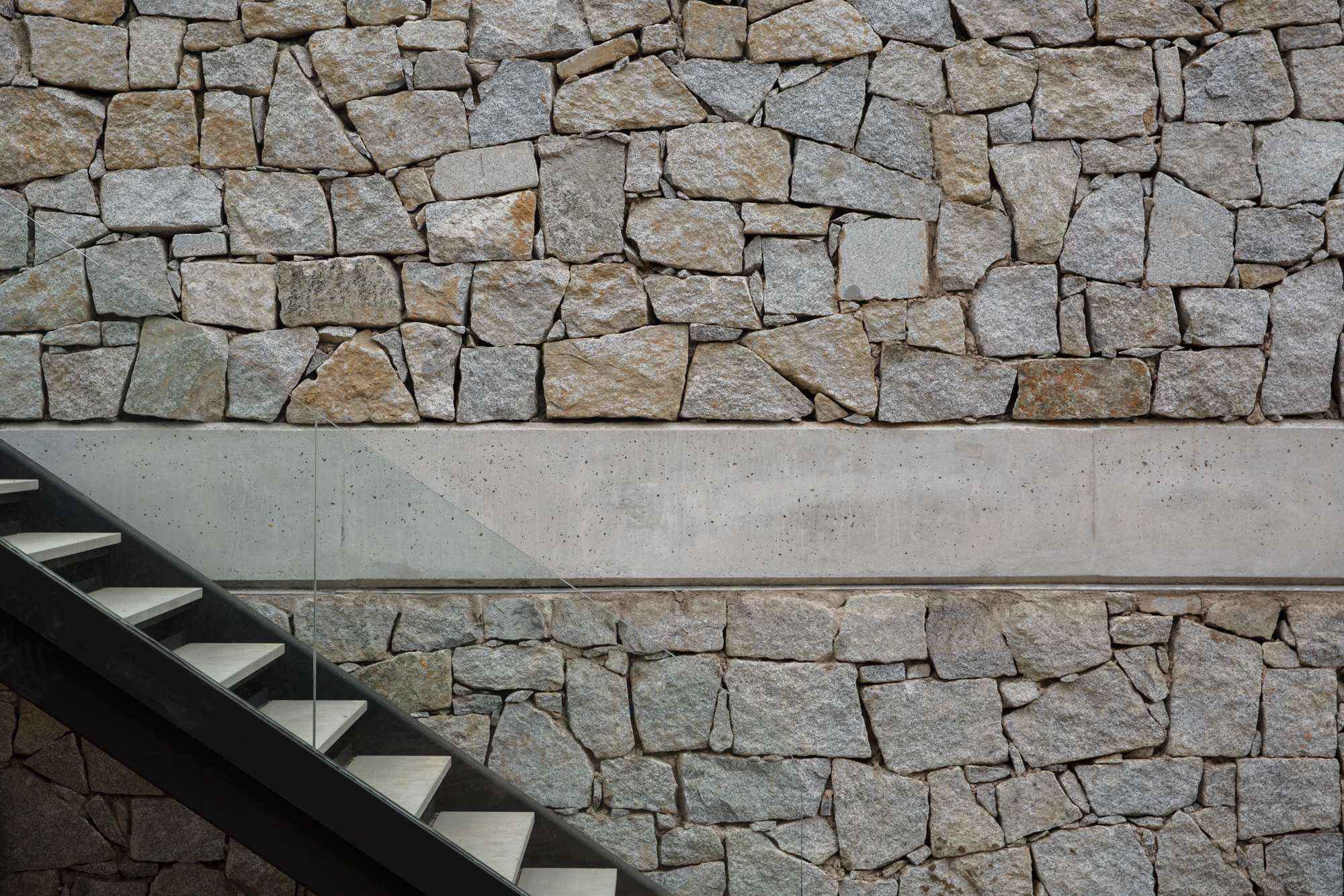 Detail combination of materials
The platform design also continues outwards, thus dividing the garden into different spaces until it reaches the waterfall pool.
The materials were also important in the project, with a predominance of granite stone in the enclosed apartments and exposed concrete marking the horizontal lines. These materials, together with the glass panes of the large windows, create a very attractive range of grey colours in the home that relate to the green colour of the immediate surroundings: the vegetation.
In La Casa L, not only did we create the architectural project in all its phases, but Lasabia was also responsible for the project management and construction of the home, providing customers with a comprehensive service and supervising even the smallest detail.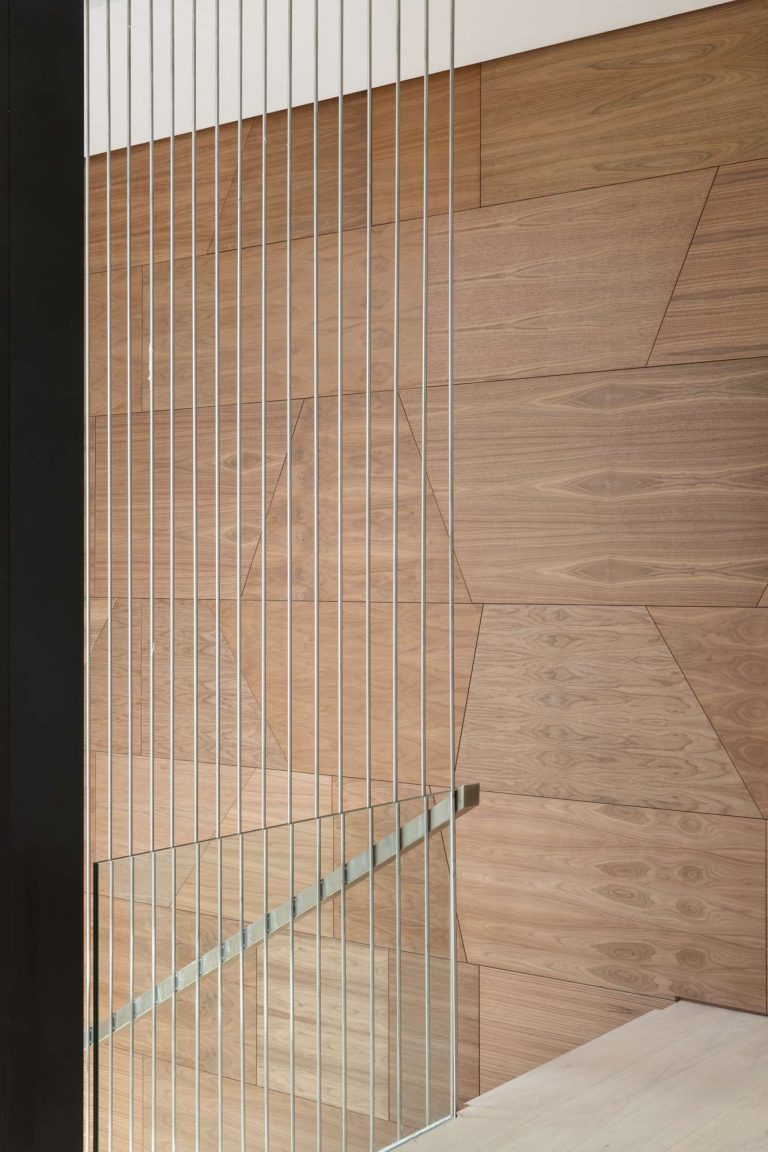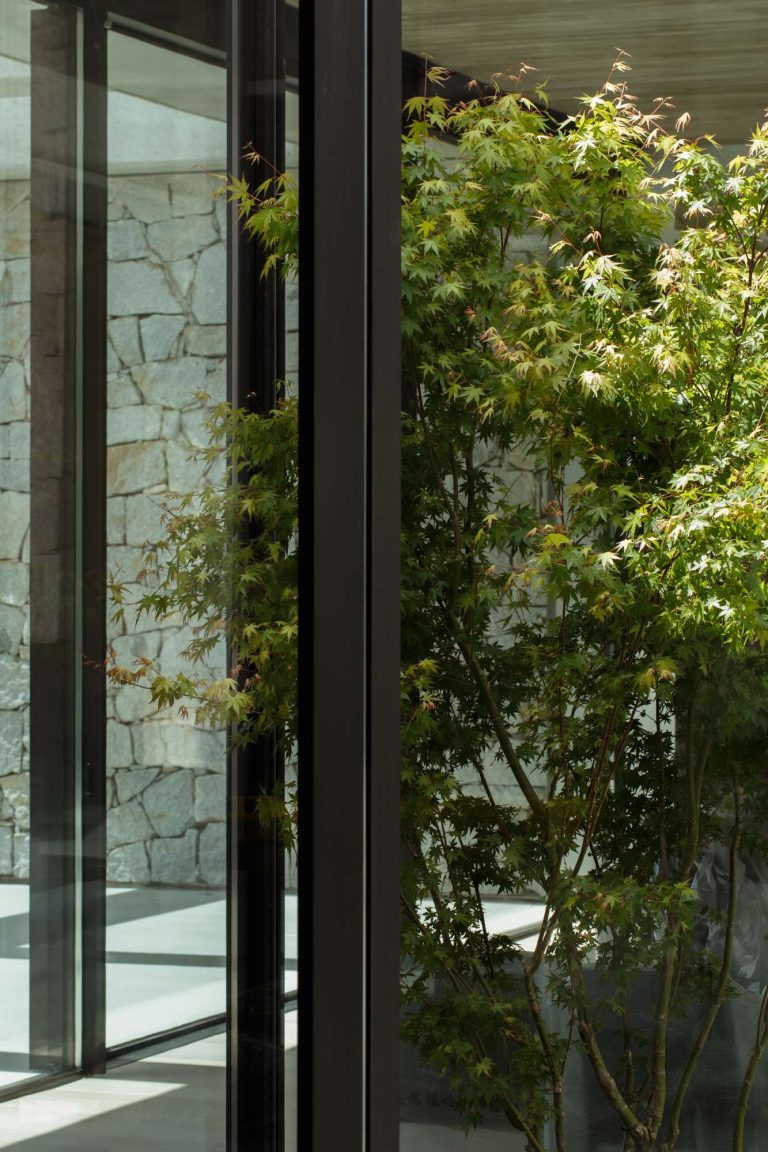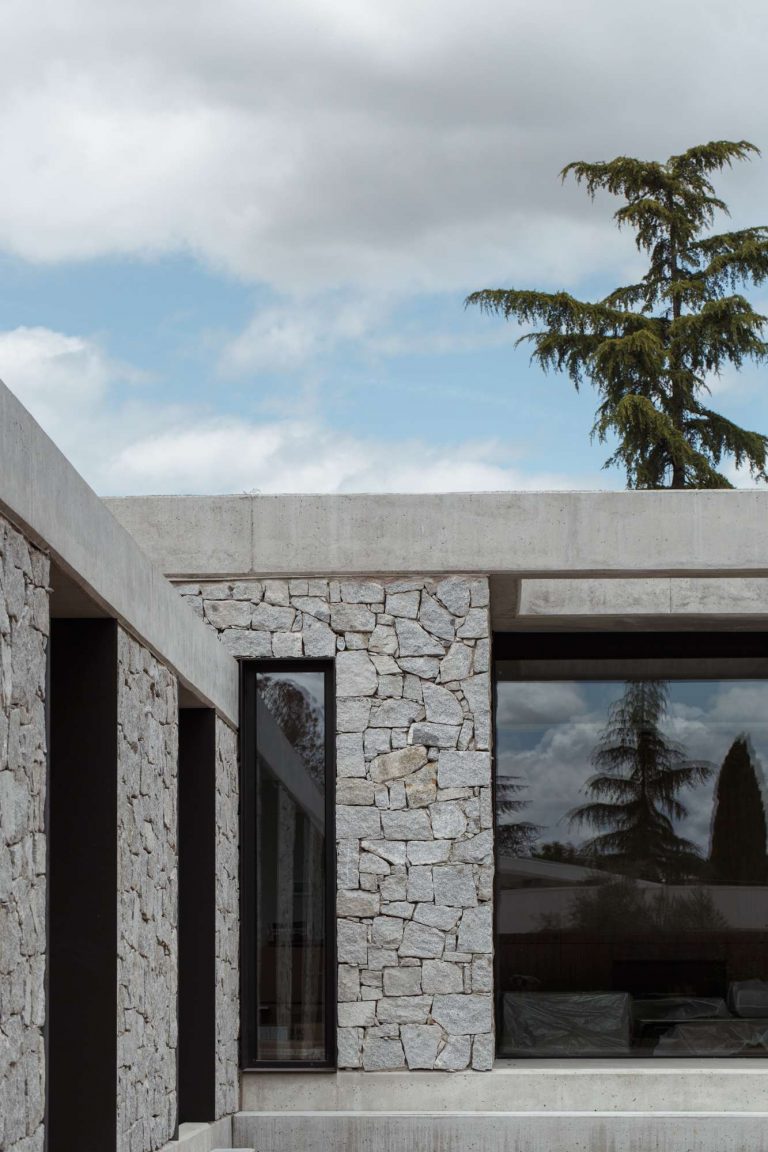 Area
La Moraleja is one of the most exclusive urbanizations on the outskirts of Madrid. It is located in the northern part of the capital and is characterized by the luxury homes that make up this urbanization.
A very quiet residential area with vegetation as the protagonist in large plots, which make contact with nature direct. It is also very well connected, surrounded by the main ring roads of the capital and very close to the airport.